<--previous-- -home- -sitemap- -works- -statements- -résumé- -calendar- -recent- -current- --next-->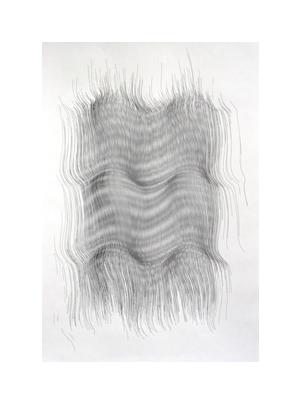 graphite interference 6515 (2007)
graphite on strathmore paper, 14x9 on 18x12in.


an algorists show in berlin
dam presents a group show of plotter artists, with works from hans dehlinger, manfred mohr, roman verostko, mark wilson and myself. for the show i sent three recent graphite on paper plotter drawings.
i force myself to contradict myself, so as to avoid conforming to my own taste.
(marcel duchamp)

jean-pierre hébert contact. (30 Mar 2007)