<--previous-- -home- -sitemap- -works- -hires- -statements- -résumé- -calendar- -recent- -current- --next-->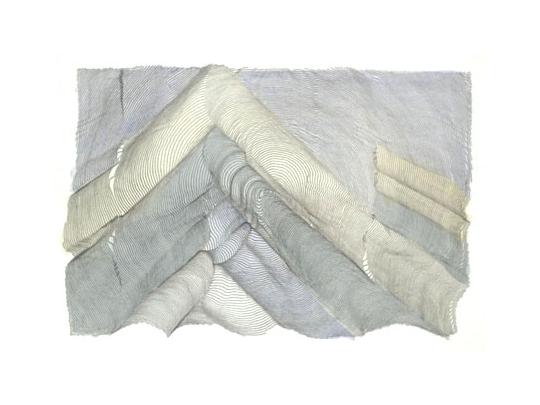 showers on mount Tai (2000)
pencil and watercolor on paper, 3.25x4.75 on 8x10in.


high resolution images gallery
selection in progress of early and recent drawings (1974 2011) that can be panned around and zoomed into at high resolution. note that downloading the needed image tiles may be slow when the internet is.
(these links temporarily use flash but will soon be upgraded to html5 - dimensions and dates are approximated - find out about numbers within recent titles)
these hires images show the natural characters of some of the many styles of lines that code might address. these styles offer different intrinsic qualities and possibilities that can be developed and enhanced whatever peculiar temperament of the medium at hand.
the whole idea is to give life to the lines le dessin est beau si la ligne est vivante (jean cocteau.) i intend to publish a detailed, illustrated paper on the subject of line idiosyncracies.
analog lines with pen and ink, graphite lead, intaglio, brushes, ... remain close to the tradition of drawing
undulating line, slightly agitated (1996) pen and ink 17x11in.
punchinello in castello propprio (2000) graphite lead 17x11in.
gesture gesture, what else should (2007) graphite lead 13x17in.
digital lines on inkjet (iris, epson, ...) and on displays...
digital lines on inkjet (iris, epson, ...) and on displays / for html5, non-flash browser...
i finally made a program out of boredom. after all these years i think now that for a long time i have paraphrased schopenhauer.
(ad reinhardt)

jean-pierre hébert contact. (07 Jan 2013)